HOW
SAFE

IS YOUR NETWORK?

If you're not sure, you're likely more vulnerable to an attack than you should be. To keep your data safe, Alura offers computer virus protection and malware protection. We secure your network so unnecessary downtime is a thing of the past, and you can work harder (and smarter) than ever before.
ARE YOU
SAFE

FROM VIRUSES OR MALWARE?

In an industry that evolves as rapidly as technology, it's crucial that you maintain pace with modern demands. The hardware and software you work with might have new tools that are more sophisticated than past models, but that also means the threats you face are also improving. That's why a solid antivirus and malware protection platform is so important for every company. It only takes one mistake to disrupt your workflow, harm your company's data, and potentially threaten your future. With Alura by your side, you won't have to worry about that mistake being made.

Every year, small businesses and large corporations alike have to close their doors because of a cyberattack they weren't prepared for. It's one thing not to know every threat that's out there; it's an altogether more dangerous thing not to take the time to bolster your network's security. Whether it's by repelling viruses, malware, or phishing attacks, or helping you recover your data through a comprehensive backup and disaster recovery solution, at Alura our team is here to make sure your network is safe and sound.

Identify, Monitor, Report
At Alura, our team takes the time to mitigate issues before they develop a stranglehold on your business.
Contact Us
WHAT'S THE
DIFFERENCE


BETWEEN VIRUSES AND MALWARE?

Although viruses and malware are frequently lumped together, the two have some differences that are worth exploring further.
VIRUSES
Viruses spread by attaching themselves to files and programs that are otherwise legitimate and can be easily spread through infected websites, flash drives, and messages in your inbox. Once you open the infected file or application, a virus can disable your system, delete or encrypt files, and more.
MALWARE
If you've ever encountered any type of malicious software, you've encountered malware. Common objectives of malware include stealing financial information, personal data, and assuming control of your network to extract targeted information.
PROTECT WHAT MATTERS TO YOUR COMPANY
Don't waste away all the hard work you've done. Install security solutions that solidify your defenses.
PROTECT YOUR COMPANY WITH Alura
We know how many threats are lurking out there, and you can't possibly be expected to identify them all, let alone be able to stop them. Alura offers customized antivirus and malware protection solutions, including endpoint protection, because we know how important your personal information is to your company. For real-time solutions to rapidly-evolving threats, reach out to Alura for all the information you need to succeed.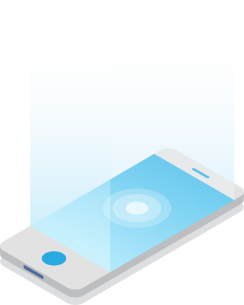 START
YOUR

JOURNEY

Make your IT matter and start your collaboration with Alura
IS Alura CERTIFIED?
HECK YEAH WE ARE