WHAT DOES IT TAKE TO GET YOU TO THE
NEXT LEVEL?
Alura offers managed IT services, cybersecurity, compliance, and cloud solutions. We offer digital solutions designed to take you where you need to go as a company.
Explore our service offerings and find the solution you need for your business. We offer budget-conscious, reliable, and high-quality solutions to keep your business protected and innovative. We help optimize processes, upgrade tools, and increase security. Learn more about how Alura can help take your business operations and security to the next level.
CUSTOMIZED TO MEET
YOUR NEEDS
The right IT provider can make all the difference for your company's success. But what makes an MSP the right fit? It all comes down to how well they can tailor their approach and services to align with your core business processes. And at Alura, the fit is everything—we want to understand the nuances of your business, or what makes you, you. We collaborate closely with each of our clients to understand the ins and outs of what they do so we can deliver IT solutions that make sense with what they're trying to achieve.
You have so much to focus on when you're running a business. How can you possibly have time to repel cyberattacks, migrate to the cloud, and virtualize your server? Areas like IT are better left to the experts, not the youngest person on your staff who knows how to update his smartphone. At Alura, our team excels at providing solutions that not only alleviate the pressure you might be feeling, but free you up to pursue areas you feel more comfortable navigating. So why not put your team in the best position to succeed? We offer a number of services, each designed, developed, and fine-tuned to maximize efficiency and help foster your growth.
Identify, Monitor, Report
ARE YOU READY

FOR THE NEXT STEP?
Find out how big of a difference the right technology can make.
Contact Us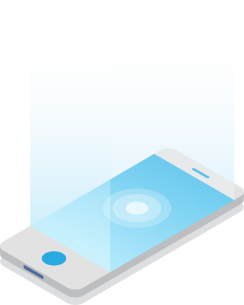 START
YOUR

JOURNEY

Make your IT matter and start your collaboration with Alura
IS Alura NETWORKS CERTIFIED?
HECK YEAH WE ARE