CYBERSECURITY
SECURITY
OPERATIONS
CENTER
Monitor and shut down cyber threats in real-time.
Contact Us
ARE YOU ABLE TO
FIND AND RESPOND


TO THREATS IN REAL-TIME?

With hackers working around the clock, most businesses don't have the bandwidth to respond to cyber threats as soon as they occur. That's where a Security Operations Center (SOC) comes in. With SOC analysts working 24/7 to combat cybersecurity threats, you don't have to worry about tackling a cyber breach in the middle of the night. Our SOC works around the clock to triage every alert, escalate real threats when detected, and supports you through the response process.

Are you struggling for bandwidth, time, or expertise to monitor for unusual cyber activity? Alura has the expertise to monitor and shut down any cyber threats that come your way.
With 90% of breaches occurring during non-working hours, you need to be proactive when it comes to your cybersecurity.
The Security Operations Center consists of people, processes, and technology designed to deal with security events. They provide deep insights into your organization's security posture and recommend measures to solidify the security of your IT infrastructure.
Our experienced, efficient SOC team will manage and monitor your logs, devices, clouds, network, and assets on behalf of your organization or in partnership with your internal IT team – giving you peace of mind that your infrastructure is secure.
With a complete view of the threat landscape, the SOC covers not only the various types of endpoints, servers, and software on-premises, but also third-party services and traffic flowing between these devices.
Tools used by the SOC scan the network 24/7 to flag any abnormalities or suspicious activities. Monitoring the network around the clock allows the SOC team to be immediately notified of emerging threats, giving the best chance to prevent and mitigate harm and return the network to the state it was in before the incident.
MANAGED DETECTION AND
RESPONSE
Prevention and perimeter protection are no longer sufficient to detect and stop today's advanced cyberattacks. Neither is expensive, resource-intensive log analysis. It is critical to have an immediate detection when a cyber threat emerges and a rapid response to minimize harm to your organization.
Managed Detection and Response (MDR) is the next generation of cybersecurity technology with a focus on real-time threat detection, threat hunting, and active response. As part of Alura's SOC service, MDR significantly reduces the time to detect and respond to cyber attacks. Other SOC services only offer recommendations when they detect a breach, which can give hackers time to do more damage. While it could take others days or months to mitigate a data breach, Alura will immediately respond and shut down threats as they occur.
MDR provides:
A dedicated 24/7 team of experienced MDR Analysts

24/7 continuous threat detection combined with rapid response

Monitoring for advanced malicious tradecraft

Enhancement of existing security technologies and investments

Ability to meet compliance objectives

Peace of mind, letting you focus on business goals

Identify, Monitor, Report
DON'T WAIT

UNTIL IT'S TOO LATE
Start improving your cybersecurity now and begin your collaboration with Alura.
Contact Us
THE
TECHNOLOGY
Designed to catch and stop hackers in the earliest stages of a breach

World-class, nation state-grade cybersecurity ecosystem

Proudly operated in the U.S.

Live asset visibility to visualize alerts and real-time threat hunting

Multi-point threat detection using state-of-the-art technology

Stops threats in real-time with built-in, immediate, and effective response

Identifies security risks and ensures continuous compliance
PROTECT WHAT MATTERS TO YOUR COMPANY
Don't waste away all the hard work you've done. Install security solutions that solidify your defenses.
DON'T OVERLOOK THE IMPORTANCE OF 
CYBERSECURITY
If it's been a little while since you last updated your cybersecurity solution, now it the time to start thinking about the future. Avoid the stress of IT infrastructure damage, employee downtime, high costs, and tarnished reputation by making sure your organization is protected from hackers 24/7.
At Alura, our team is always working with your unique setup in mind. For maximum protection, no one is better to have on your side. Reach out to us today to schedule a free consultation!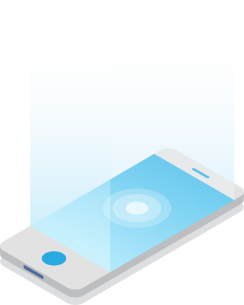 START
YOUR

JOURNEY

Make your IT matter and start your collaboration with Alura
IS Alura CERTIFIED?
HECK YEAH WE ARE