A STRONG, SECURE CONNECTION IS
EVERYTHING.
But what if you don't have the resources in-house? What if you don't have the budget to bring on an IT expert that doubles as your own personal Wi-Fi manager? Alura offers managed Wi-Fi services designed to optimize your wireless connection, no matter how many locations you operate. Make your life easier and choose a provider that knows how to deliver maximum uptime for your wireless connection.
ARE YOU USING

MANAGED

WI-FI?

Countless areas of your business demand your attention, but it's impossible to fully grasp the nuances of each one. Few issues are as necessary yet broadly misunderstood as your Wi-Fi connection—we all know we need it, but not many people know exactly how it works. That's why business managed Wi-Fi services from Alura are a great way to improve connectivity, streamline communications, and bolster your information security. Our team works closely with your own to determine the right solution that fits your workflow and solidifies your infrastructure.

Small businesses might be under the impression that there's no way they can enjoy a strong, secure connection on their existing budget; medium-sized businesses might think there's no way to bring together all their access points. They'd both be wrong, and Alura has the tools, experience, and resources to boost their signal strength without compromising their security needs. For a fortified Wi-Fi connection you can always count on, no one is better than Alura.

Identify, Monitor, Report
MAKE CONNECTING

EASIER

WITH Alura.
Our team provides custom-tailored Wi-Fi solutions to minimize communication breakdowns and security breaches.
Contact Us
WHAT ARE THE
BENEFITS

OF WI-FI MANAGEMENT?

Implementing the right technology for your company is all about finding a solution that makes your life easier. Outsourcing your Wi-Fi management to Alura allows your team the freedom to focus on other core areas of your business and work more efficiently than ever. Key advantages include:
Reduced capital and operational expenditures

Increased productivity

Minimal downtime

Superior scalability

Improved cybersecurity

Bring Your Own Device (BYOD) capabilities

Simple accessibility

Customizability to your unique needs
SIMPLIFY

YOUR WI-FI WITH Alura

Don't let solvable issues be the reason you're not productive enough. Wi-Fi can be a tricky proposition without the right expertise, and Alura is here to help guide you through this complex process so you can perform at a higher level than ever. No more worrying about connectivity from location to location. No more constant concern over the quality of your security. No more wondering whether your current network is helping or hurting you. With Alura by your side, you'll have every opportunity to hit your long-term goals.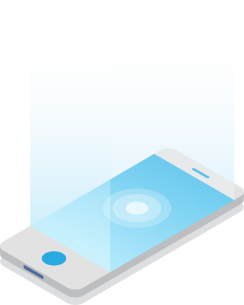 START
YOUR

JOURNEY

Make your IT matter and start your collaboration with Alura
IS Alura CERTIFIED?
HECK YEAH WE ARE