DON'T LET HACKERS
BEAT YOU

TO THE PUNCH.

With penetration testing (otherwise known as ethical hacking), you'll be able to see just how easily your network's security solution can be exploited. And the more quickly you shed light on problematic areas, the easier it is to resolve them before they're exploited for real. Secure your network today and take a look at where you're falling short.
SOLIDIFY

YOUR DEFENSES WITH PENETRATION TESTING

Are you confident that your current cybersecurity solution can hold up against a cyberattack? Whether the vulnerability is embedded within your web applications, network, or specific software, there's always a chance it can be exploited. That's why penetration tests are such a valuable resource for companies looking to bolster their security platforms. Standard penetration tests involve an IT professional (or an automated service) seeking out ways to breach your network's defenses, before filing an in-depth penetration testing report to inform your team about your vulnerabilities.

Penetration tests are commonly used not only to exploit weaknesses but to honor security policies and compliance requirements. At Alura, our team works closely with your own to identify your areas of concern, and ultimately to determine how strong you want your network to be. From there, one of our experts administers a pen test and navigates your network as if they were malicious software or a virus.

Identify, Monitor, Report
IS YOUR

SECURITY

UP TO THE TASK?
Don't wait until it's too late. Identify vulnerabilities within your system now with Alura' penetration testing.
Contact Us
WHAT ARE THE
BENEFITS

OF PENETRATION TESTING?

Ever heard that phrase about the best time to plant a tree? The same holds true for your cybersecurity: The best time to improve your cybersecurity was years ago. The second-best time is right now. Plenty of benefits go along with performing a penetration test that go beyond simply identifying (and exploiting) your security vulnerabilities. Key advantages of pen testing include:
Finding out what information is available, and what level of access you need to find it

Identifying ports and services that are open to unauthorized users

Identifying poor patch management processes

Analyzing outdated or underperforming antivirus protection, password protection, and account management practices

Detailed reporting that offers maximum clarity so you can start planning for the future
IT'S TIME TO
TAKE ACTION
The longer you wait, the more likely your network is to become exposed to any of the myriad security threats that linger beyond your firewalls. Don't pretend like it can't happen to you; Alura is here to deliver an in-depth penetration test, designed to uncover your pain points and help you start building a better defense against hackers. For more information on how our team can shore up your cybersecurity, reach out today.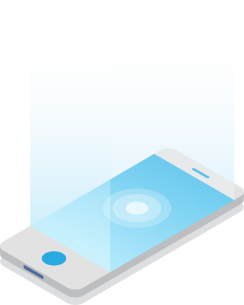 START
YOUR

JOURNEY

Make your IT matter and start your collaboration with Alura
IS Alura CERTIFIED?
HECK YEAH WE ARE