Managed IT
24/7

NETWORK
MONITORING

Managed network services you can count on.
Ensure your network infrastructure is working
perfectly with the right network support partner.
Valeo provides 24/7 monitoring for routers,
switches, firewalls, servers, VMs, and other
monitored devices. Contact us today for network
support and monitoring solutions tailored to
your business needs.

Contact Us
ARE YOUR NETWORK SERVICES WORKING
24/7?
You might have computer network systems in place, but are they helping you succeed 24/7? Alura monitoring support solutions are geared toward keeping you on task at all times, minimizing disruptions and nullifying issues before they get out of hand. Our high-quality managed services include working closely with our clients to ensure they receive support that makes sense for their day-to-day workflow and long-term goals.
WHY YOU
NEED

NETWORK PERFORMANCE DATA MONITORING

Everything might be going fine for now, but what if things start to go south? It only takes a few seconds for your network to go haywire, and you need someone you can rely on to snuff out the flames before everything burns down. That's why network support services and 24/7 performance monitoring from Alura is the perfect way to stay safe. Through employing a hardware and software agnostic approach to the support we provide, our only goal is focusing on keeping your network secure.

It's not about working harder—it's about working smarter. And no one puts you in a better position to stay on top of pertinent issues than Alura. Our team does the grunt work behind the scenes so that you can allocate all of your time and energy to working on what you do best. Our team receives alerts when:
A client's location is offline
A server is offline
An issue needs prompt resolution
We offer fast resolution and response times to ensure your network is back to working perfectly as soon as possible. Our network monitoring system includes highly knowledgeable and experienced IT experts that can tackle all your network issues in the blink of an eye.
It's amazing what your team can achieve when you work with a provider whose main job is to help you succeed. And no one's more focused on your success than Alura.

Identify, Monitor, Report
Stop problems

before

they occure
Don't let things spiral out of control. Alura keeps you safe and sound from external threats and various performance issues.
Contact Us
IS YOUR NETWORK
safe?
As technology has grown more and more sophisticated, so too has the variety of threats that companies face. That's why it's so important to have a dedicated, high-quality managed network service provider that's focused on providing reliable monitoring and computer support. With cutting-edge solutions designed to leave no stone unturned (and no threat unidentified), no one puts you in a better spot to succeed than Alura.
Our goal is to help our customers leverage their technology to reach their business objectives. We collect data, provide 24/7 monitoring, and offer reliable customer support to ensure their network infrastructure is pushing them forward.
MINIMIZE DOWNTIME
We know how important every minute of your workday is. Why let a solvable issue be the reason you don't get your work done? Alura keeps you up and running for peak performance.
FIND YOUR
PEACE OF MIND

WITH Alura

Juggling countless projects with real-time client demands is a difficult proposition. It's even more difficult when your technology isn't working as it should. With 24/7 network support services from Alura, you'll always be in the best position to tackle projects head-on, without having to fear for the worst. For more information on how you can start your collaboration, reach out today.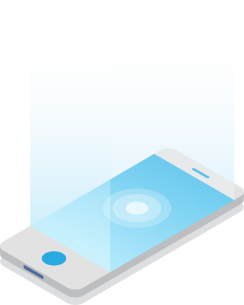 START
YOUR

JOURNEY

Make your IT matter and start your collaboration with Alura
IS Alura CERTIFIED?
HECK YEAH WE ARE